About
Welcome to Mura Budo Kan
Mura Martial Arts clubs have been training at the Jubilee Hall in Wistow (near Selby) since 1985. The main styles of the club are Wado-Ryu Karate, Atemi Ju-Jitsu and more recently Zen Nippon Kendo Renmei Iaido. Our club instructors are made up of sixth, fifth, fourth, third, second and first Dan black belts in Karate, Atemi Ju-Jitsu and Iaido. Altogether they have amassed well over 150 years of martial arts experience.
It is a combination that will take some beating in one club.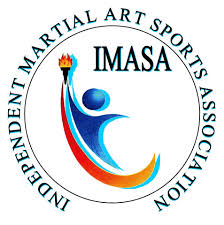 Club Details
The club is a member of the Independent Martial Arts Sports Association (IMASA). It is fully insured and training areas and equipment meet all health and safety regulations. Good practice and child welfare protection certified. If you would like further details of club qualifications please get in touch.
We have no joining fee.
Karate suits (Gi) cost from £10 to £14 from us. Other clothing and equipment is also available through the club if you require it.
Training costs:
Karate - £6.00
Your first training session is free.
Instructor qualifications are renewed every 3 years:
Karate England and British Kendo Association qualified instructors.
AMA and Karate England qualified referees and judges.
Child welfare and protection certified.
Sport UK coaches.
We have 37 first aid trainined athletes within the club of all ages. - Mura Budo Kan
Training Times
Sunday 6:00pm to 8:00pm
THE CLUB OPENS AGAIN ON SUNDAY THE 19TH OF NOVEMBER. WE LOOK FORWARD TO SEEING YOU ALL THERE.
Club Grading Dates
End of June 2023.
End of October 2023.
Club Summary
This club is run by the club members, for the club members. A full training and social program is in operation.
Mura Budo Kan - fighting fit for life.